DJ & Pro Lighting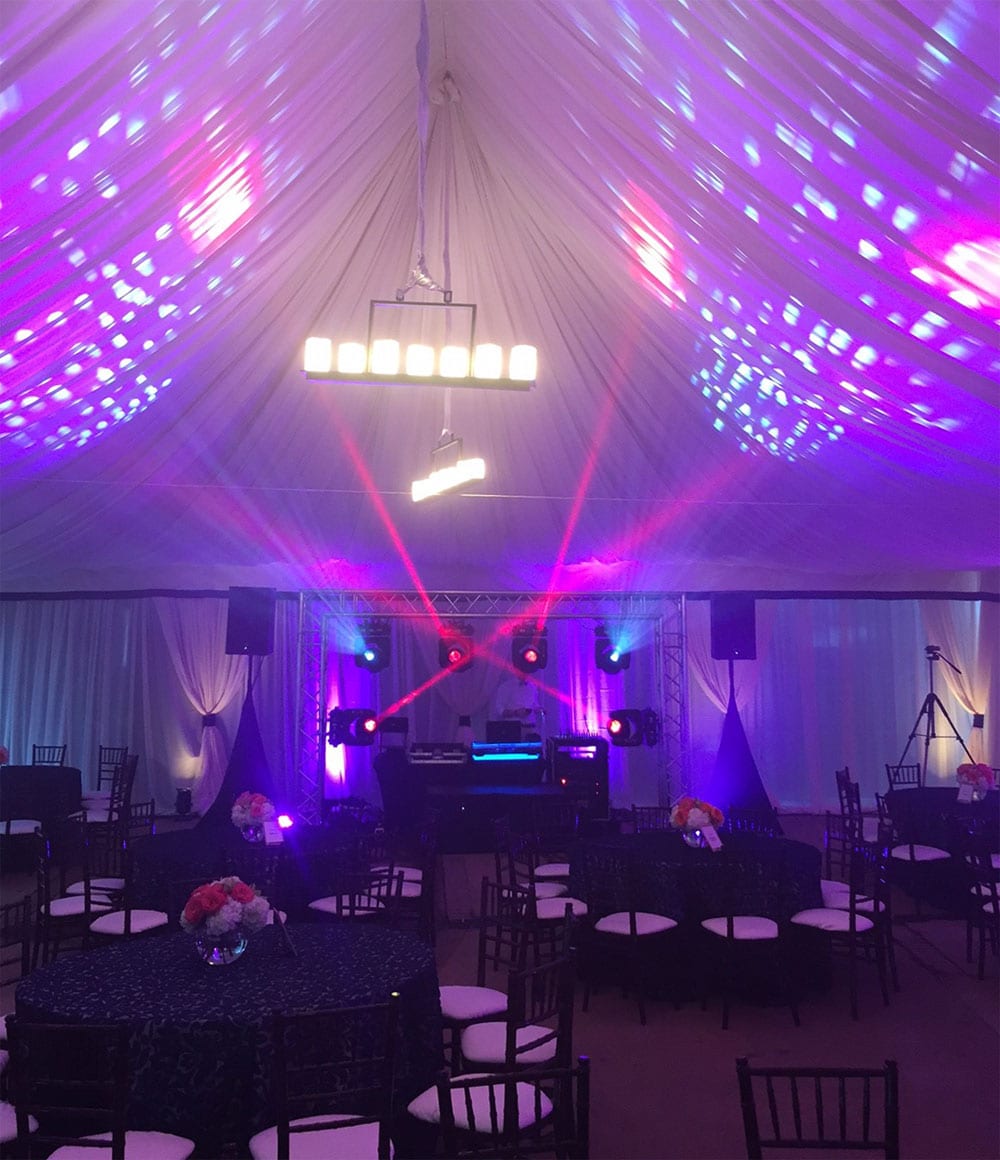 There's no better way to add personality to an event than through music. No matter why you've gathered people together, music creates the atmosphere you want, gets people moving, and makes your event memorable. You may be tempted to serve as your own DJ by creating a playlist on your computer or smartphone. But there's no comparison between doing that and hiring a professional disc jockey.
Weddings: We can provide music before, during, and after the ceremony at your venue. And wedding receptions are one of our specialties! We'll get your guests out on the dance floor for a party they'll never forget. Ask how our lighting services can add the perfect finishing touch to your reception.
Private parties: Birthdays, anniversaries, graduations, and more—we'll make your private party one to remember. It doesn't matter if your party is indoors or outdoors, at a venue or at your home. We have solutions that will work for any location.
School events: Is your school hosting a special event or ceremony? We can help make it memorable for your students. From proms to homecoming dances to graduations, you'll be amazed at what we can do.
Corporate & company events: Are you hosting an annual meeting, employee recognition banquet, customer appreciation event, or company Christmas party? Impress your employees, investors, or clients by adding music and lighting to your event.
We also provide a host of other audio and video services for events. Call us at (803) 371-7237 how we can make your next event a success!