Palmetto Audio & Video
About Us
Residential audio and video, lighting, and DJ services in Rock Hill, SC, and the surrounding area
About Palmetto Audio & Video
Palmetto Audio & Video is a go-to company for residential audio and video, lighting, and DJ services in Rock Hill, SC, and the surrounding area.
We specialize in 2 different Audio/Video worlds. First is the Installation Services, where we can help you with anything as small as TV installs up to a full-size Home Theater or even an entire restaurant's AV system and networking needs. We work in both Residential and Commercial.
The other division of our company does Event Production Services. We can DJ for Weddings, Corporate Events, School Functions, and non-profit events. Please check out our website further for pictures and reviews, and call us for your Audio & Video needs.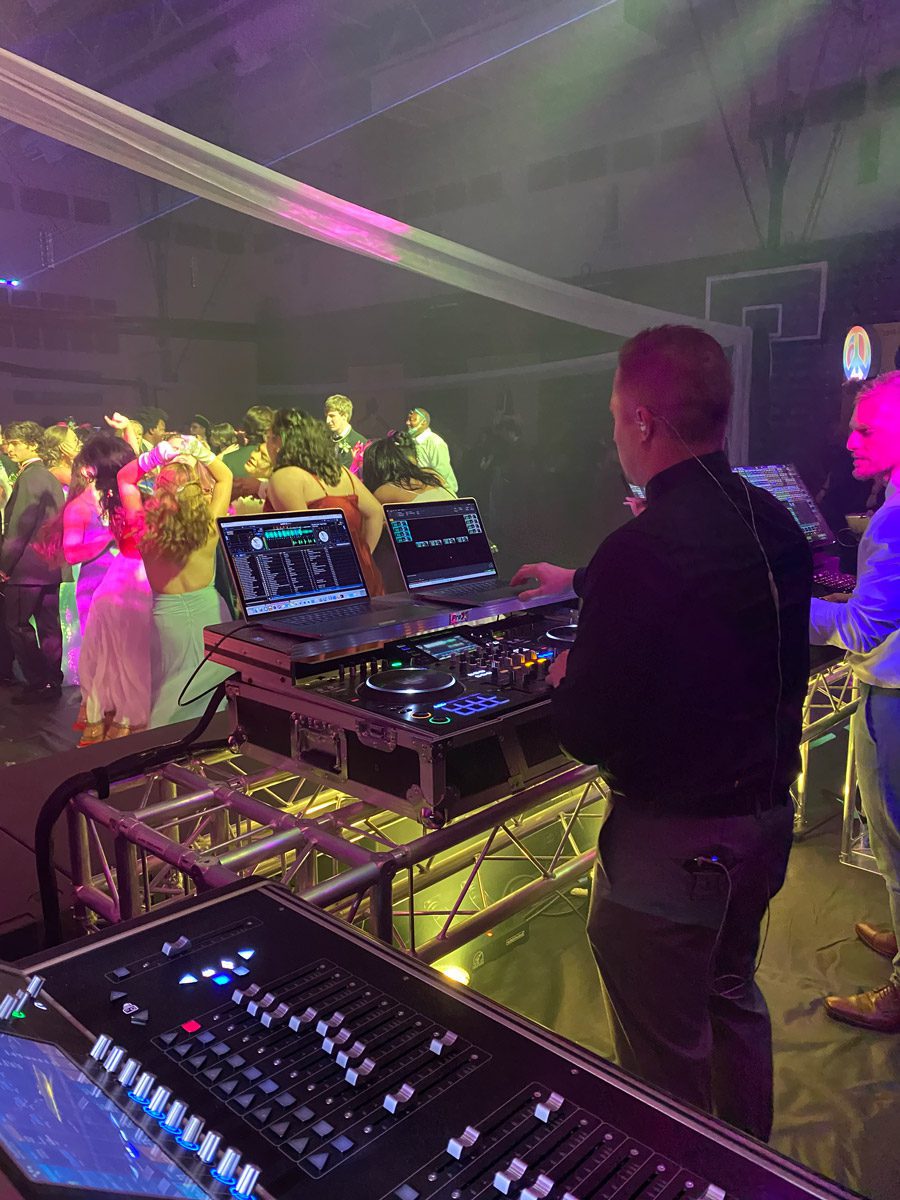 Experience
We have years of experience installing residential and commercial audio and video systems, providing pro audio lighting for events, and offering DJ services.
Reliability
When you hire us to complete an installation project or book us for event services, you can count on us to be there on time and provide top-notch services.
Satisfaction
We pride ourselves on meeting and exceeding our customers' expectations.
Mike Hinson is the owner of Palmetto Audio & Video, LLC. Mike and his wife, Magan Hinson, have been married for 15+ years. Magan is also the office manager. We have a wonderful daughter, Aubree Hinson. We reside in Rock Hill, SC.
Mike started Palmetto Audio & Video in January 2008. He went to school for Electronics & Electrical. He has an Associate degree in Industrial Electricity & Electronics. Mike is also a licensed Electrician and Contractor in South Carolina.
Mike wanted to start his business because of his passion for helping other people enjoy everyday electronics with ease of use and enjoyment.
Mike believes God makes everything happen for a reason, and He has empowered me to understand audio, video, and lighting.