Audio & Video
Residential Installation
At Palmetto Audio and Video, we provide homeowners in Rock Hill, SC, and surrounding areas with the necessary tools and resources to enhance their home audio and video experience. Whether you're looking for a basic setup for your living room or a sophisticated home theater system, you can rest assured that our experienced technicians will help you set up the perfect system for your space.
We Help Improve Your A/V Experience
Our technicians have the expertise and experience to ensure a successful installation.
Residential properties come in various shapes, sizes, and styles, and each requires different audio and video technologies to maximize sound and visual quality. For example, a small home requires a more compact sound system, whereas a large property may require a more complex system. Additionally, there are a variety of home theater systems that can be installed to enhance your viewing experience.
No matter the size or style of your home, there is a variety of technology available to allow you to enjoy the best audio and video experience. Our technicians will tailor the setup to your specific needs and desires and improve your audio and video experience.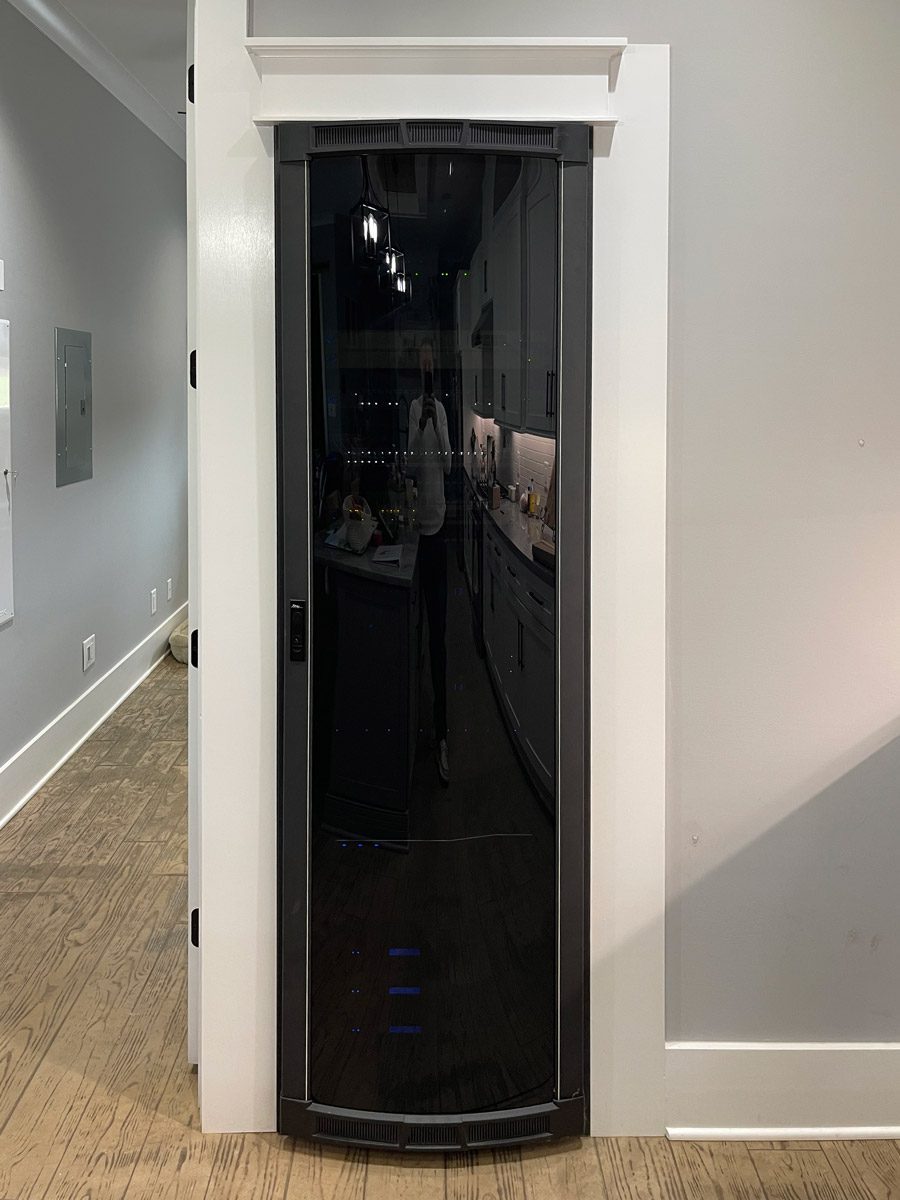 Couldn't be simpler
Our Process For Residential A/V Installation
We have a simple process that allows us to be efficient and provide the best services possible.
You contact us online or via phone
We schedule a consultation to discuss your home's audio and video needs
We layout an action plan for the next steps
You approve the plan
We set up a system that accommodates all your audio and video needs
We provide a demonstration to ensure you are familiar with the system's features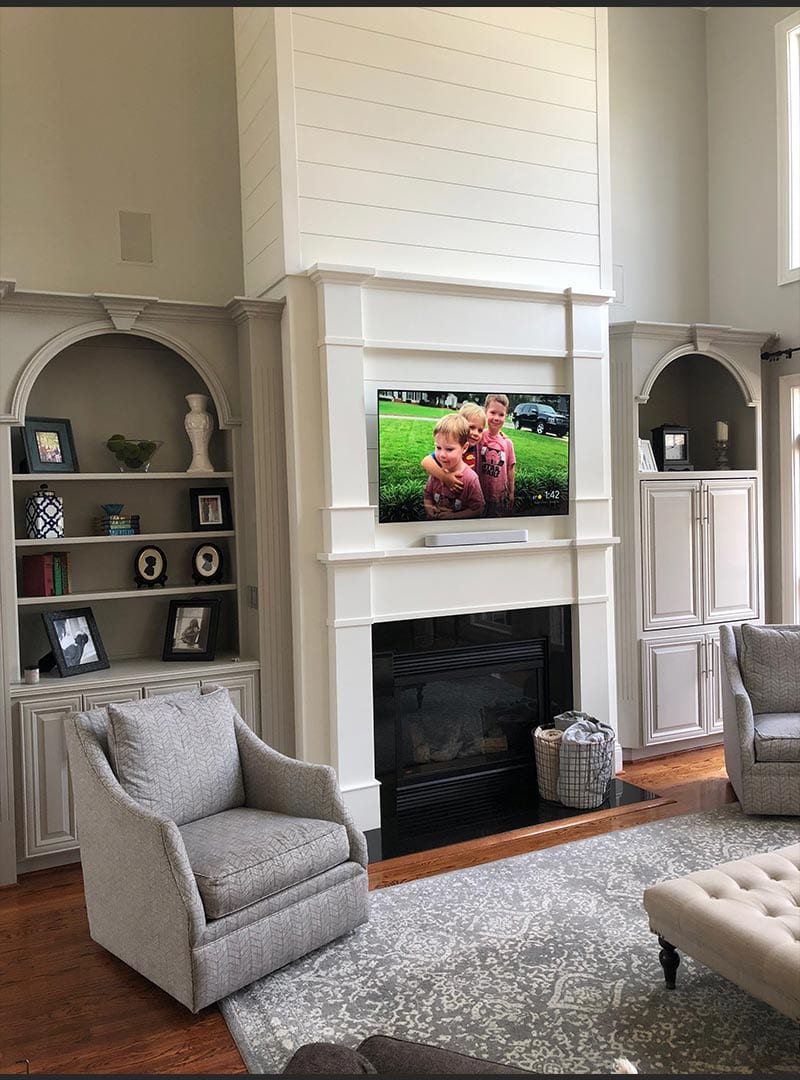 Residential A/V Installation Services We Provide
Home Theater
Whole House Music
Satellite TV
Cameras, Lights, Home Automation
Pre-Wire & Preparation
And More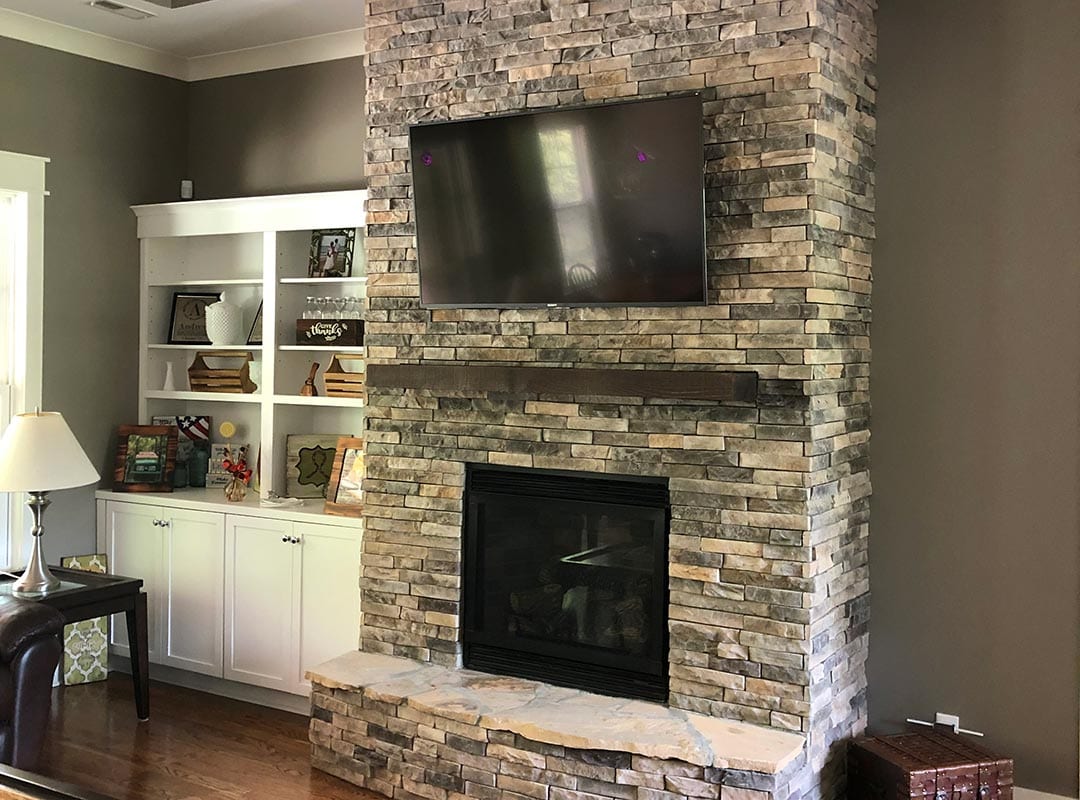 Choose Us
for Residential A/V Installation
At Palmetto Audio and Video, we pride ourselves on meeting and exceeding the needs of our clients. No project is too small or big for us to complete. Our technicians have several years of experience installing audio and video systems in homes located in Rock Hill and surrounding area. Contact us today to learn more about our residential audio and video services and the difference we make.