Palmetto Audio & Video
Professional Wedding DJ in Rock Hill, SC
Are you in need of a professional wedding DJ to make sure your special day is one to remember? Look no further! We offer a variety of services that can help make your special day even more special! Palmetto Audio & Video provides professional wedding DJ services in Rock Hill and surrounding areas.
Need a wedding DJ in Rock Hill, SC, or the surrounding area? Palmetto Audio & Video has you covered.
Our DJ services are available for any part of your wedding, including:
• Ceremony
• Cocktail Hour
• Reception
Music:

Our team can provide you with a selection of music to fit the mood and culture of your wedding. We create playlists tailored to your taste and provide an atmosphere that your guests will remember for years to come.

Emcee:

Our professional DJ doubles as an emcee for your reception. They will ensure that all your guests stay informed and move the reception along at a comfortable and entertaining pace.

Lighting:

We also provide lighting for your reception. From subtle, romantic lighting to dramatic, party-style lighting, our team can create the perfect atmosphere for your special day.

Sound:

Sound is important when it comes to a wedding. Our team provides sound systems and equipment to ensure that everyone can hear the music and festivities. We'll make sure all necessary sound equipment is set up and functioning properly to provide the best possible audio experience for your guests.

Entertainment:

The last service a professional Wedding DJ can provide is entertainment. Whether it's a dance floor, party games, or other interactive activities, a professional DJ will make sure your guests are having a great time on your special day.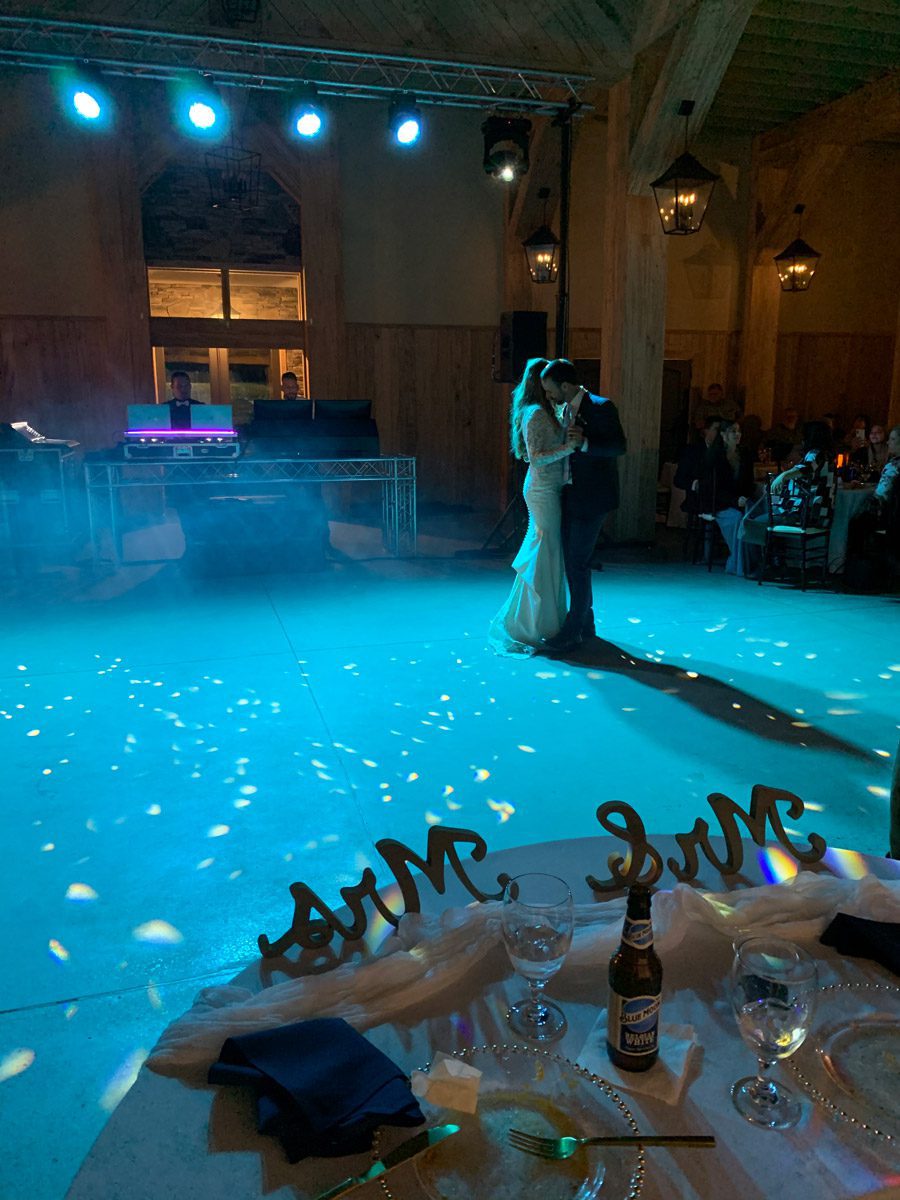 Couldn't be simpler
Our Process For Wedding DJ Services
We have a simple process that allows us to be efficient and provide the best services possible.
You reach out to us online or via phone.
We schedule a time to discuss the musical needs of your wedding.
We provide you with a quote for our services.
You're given a contract to sign.
We provide top-notch services for you and your guests to enjoy.
Choose Us
for Wedding DJ Services
The Palmetto Audio and Video team has several years of experience offering professional DJ services for weddings. No matter how big or small the wedding, you can count on our team to meet and exceed your expectations. Contact us today to find out why we are a top wedding DJ in Rock Hill and the surrounding area.