Experienced AV Technicians

for Events, Projects & More
Hire a professional for the high-quality audio/visual production your project deserves.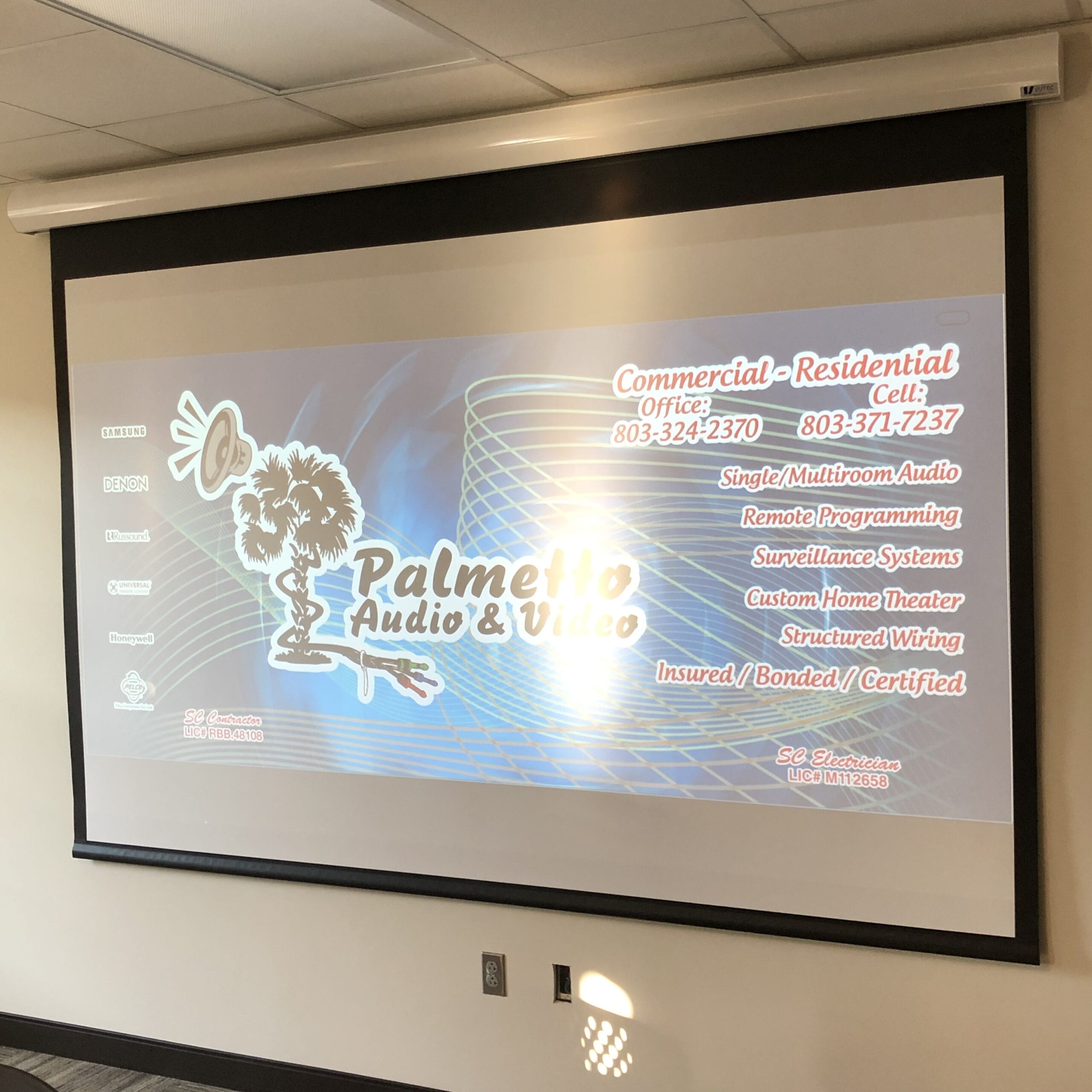 —

Experience the latest advancements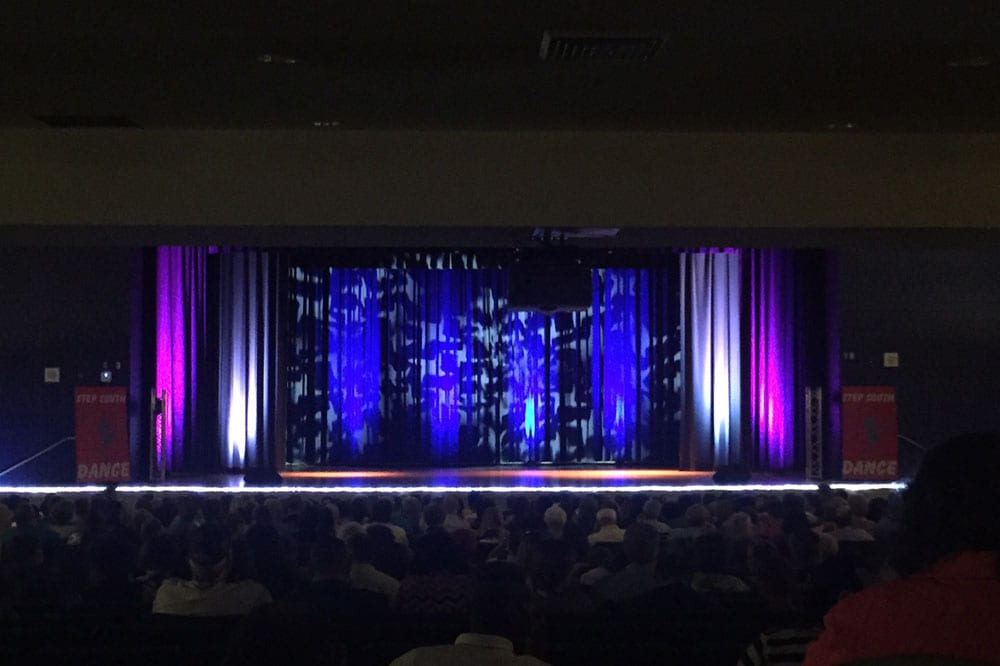 There have been great advancements in audio and video technology over the past ten years. You can do a lot with a handheld video camera or even your smartphone. However, these don't come close to the quality you'll get when you hire a professional audio/video service. At Palmetto Audio & Video, we can create an amazing experience through sound, lighting, and video. Our technicians have served the Rock Hill, SC area for years and understand the very latest tools, programs, and techniques in the AV industry.
Our production team is available for events, projects, and anything else you can think of that would benefit from audiovisual services. For special events, we create lighting plans and designs. We also provide sound engineering so you can avoid the frustration that comes from trying to use a portable sound system. The money you invest in our services will be worth it when you're able to hear clearly throughout your venue. Your speakers, singers, and disc jockeys will thank you—and so will your guests!
We're capable of providing sound and video services for all types of events and productions, from the largest to the smallest. We offer single and multiroom audio as well as remote programming. We offer other services for homeowners and businesses as well, including surveillance systems that will help keep you and your property safe 24 hours a day. Our team is qualified to do any type of structured wiring and we're insured, bonded, and certified for your protection. Regardless of the service you hire us for, you're guaranteed to get the highest levels of quality and service. For example, some contractors skimp on details like cabling. However, we know the importance of using high quality cables for home audio and video. We've designed and installed enough systems over the years to know you can hear and see the difference. If you use cheap cables or other components, your sound and video just won't be as good as it could be. It's like buying the latest TV but not paying for HD video service. We'll always make sure you get the most out of your investment.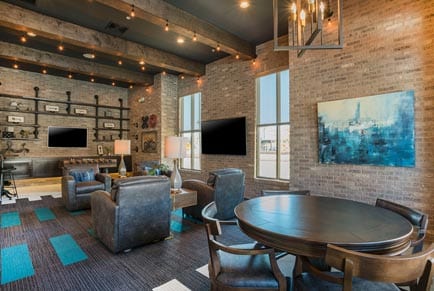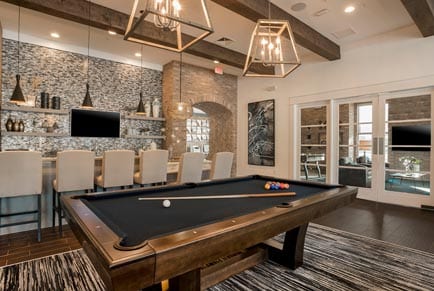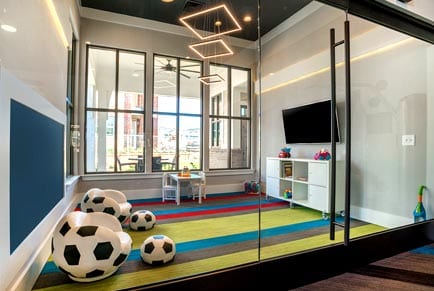 Why Choose
a Pro?
You may be tempted to install your home audio and video system yourself. However, this isn't your average DIY project. Knowledge of audio and video equipment is essential, as well as electrical skills. Depending on how and where you want to place your equipment, you may need to go into your walls or ceiling. If you don't know what you're doing, you can create big problems. That's why it's best to trust the professionals. Palmetto Audio & Video has years of experience in all of these areas. Our crew will make sure the work is done right so you can enjoy your system for years to come. Here's more information about the services we provide: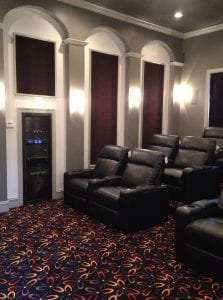 Custom Home Theater Services
More and more homeowners are looking to upgrade their homes with luxury features like home theaters. We offer full-service design and installation services for new construction as well as conversion of existing rooms.
Our custom home theater design service will take all the guesswork out of what you need and where it needs to be installed. We'll come to your home, take a look at the space you want to use, and figure out the best configuration for your needs. We'll recommend the best video screen, projector, and surround sound systems.
You can also enhance the look of your home theater with our professional lighting services. You won't believe the quality viewing experience we can create for movies, sports, and more. But beyond that, our audio video lighting services will truly set your home theater apart. Your theater room will look great whether it's showtime or anytime.
The benefit of choosing our audio and video services is the personalized attention you'll get. For example, we'll talk to you about the overall plans for your home theater, take a look at the space, and recommend the best projector for your particular needs. We take into consideration the size of the room, your viewing habits, and your budget. Our team has many years of experience with projector installation. We'll set everything up correctly so that you'll be able to enjoy it right away. Our goal is to get the best technology you can afford into your hands so you can enjoy your home theater for many years to come.
An equally important component of any home theater is the screen. Modern theater screens are available in many different styles, shapes, sizes, and materials. With so many options, how can you tell which one is best for you? The simplest answer is to consult with someone who offers professional home audio and video services. At Palmetto Audio & Video, our technicians will evaluate your room and recommend several options. We install hidden, retractable video screens that will give your space a neat, clean appearance. Many other types of screens are available as well.
To really complete the look, add custom home theater seating. Our designers will help you choose seating that complements the overall look of your home theater. We find the best options that combine both comfort and attractiveness so that your guests will truly be impressed. It's amazing to see what we can create in your own home!
Once we've designed the custom home theater you've always dreamed of, we can make sure you're getting the best possible sound quality. We can help by soundproofing your home theater room so you can hear the audio from movies, television shows, music, and more as it was intended. Soundproofing helps create the perfect acoustics in your home theater. You'll hear every detail with a clarity that's hard to believe, putting you right in the middle of the action. Plus, soundproofing blocks out noise from the outdoors, as well as other parts of your home.
While we're working on your customized theater room, we'll also take care of any necessary electrical work. For example, transforming a spare bedroom or bonus room into a home theater means you'll probably need extra electrical outlets or need existing outlets moved. We have extensive experience in these types of tasks and will make sure your electrical system and setup can handle the load of any new theater equipment we install. Upgrading your electrical system also means we'll be able to install custom audio video lighting. Talk to us about all the things we can do to make your home theater better than the real thing!
Custom Home Audio Services
In addition to our home theater services, we also offer custom home audio services. We know that what you see on your television or video screen is only half the experience. In many ways, the sound is what truly brings the pictures to life. Our technicians will look at your space, then design a plan that works best with your video equipment and the layout of the room. We'll choose the right speakers and the right placement to deliver sound quality that's second-to-none. You'll feel like you're right in the midst of the action, no matter what you're watching. From movies and documentaries to sports and concerts, adding custom home audio will make your living room the next best thing to being there.
Not all speakers are created equal. Today's televisions have weaker built-in speakers due to their thin design. That means you'll need a more robust sound system if you want to truly experience all of the amazing audio that's a part of today's blockbuster movies, sports broadcasts, and other entertainment. But choosing a set of speakers from a big box store won't necessarily give you what you need. You could wind up spending a lot of money for a solution that's either too much or too little for your individual needs. That's why it pays to work with a professional home audio and video company like us.
How many speakers should you install? It all depends on how you use the space. It's obvious that you may need a different setup if you're a movie buff than if you love listening to music. The pros at Palmetto Audio & Video will help you figure out the best number and size of speakers for your particular needs. While you may think adding more speakers is a luxury, you'll be amazed at the difference it makes in the experience as you're watching movies, concerts, or sporting events. The surround sound effect will make you feel as though you're right in the middle of the action.
Are bigger speakers better? In many cases, the bigger the speaker, the better the sound. However, you should always consider your overall goals for your home audio system. Part of this is considering what else you'll use the room for. While larger speakers tend to deliver higher quality sound, they also take up more space. If you have a dedicated room for your home theater experience, you may not mind the bigger speakers. On the other hand, if you're installing speakers in your family room, smaller may be more practical and convenient. Fortunately, you can find high quality speakers in a variety of sizes. Let us help you choose the perfect ones for your home!
Are there cheaper options? As with many things, you get what you pay for when it comes to home audio systems. It's true that you can run down to the closest big box store and buy a surround sound kit. However, the quality of those speakers can't touch what a professional audio technician will install. DIY installation doesn't yield professional results, either. If you're going to make the investment, choose equipment and service that will give you the very best sound possible from your home audio system.
What else do you need to know before making a decision? Each custom home audio package we design is uniquely created to maximize the space it's in. While DIY solutions leave you with all the guesswork, our services include all the planning and installation. Our technicians will come to your home, evaluate the room where you want to install your surround sound system, and make recommendations that will lead to the best outcomes for your budget.
Our selection of speakers can help you accomplish all of your home audio goals. We can even help you find speakers that will work with your home automation system. From the simplest needs to the most complex, we'll help you find exactly what you want — and need. Our background and experience means that we'll find the right solution. We know what we're talking about and we stand behind the equipment we sell and install.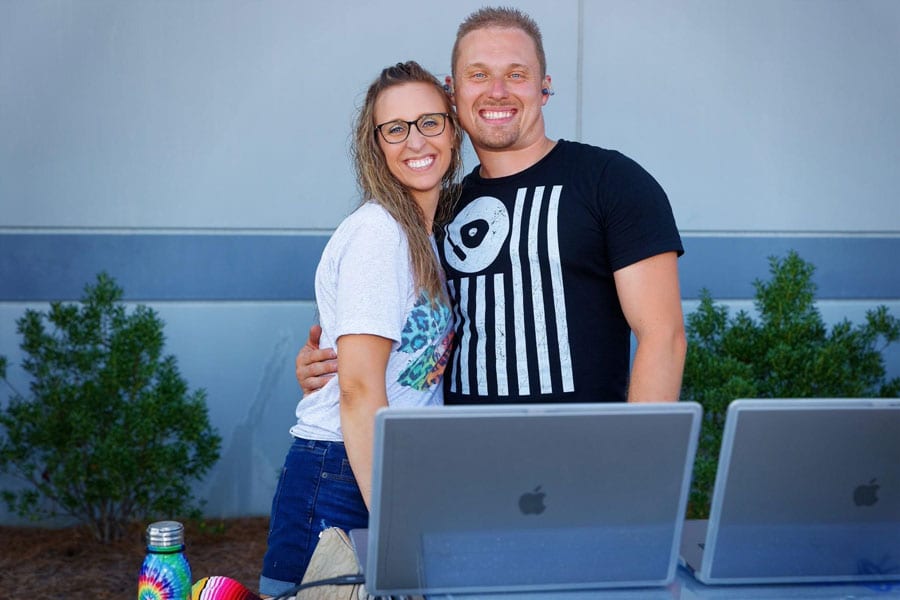 Let's Start A
Project
Tell us about your event!
Service Areas
Serving the regions of Rock Hill, SC